Here is a quick and easy way to mount small chain (32-40lpi)..
I use a single strand of telephone wire (are 4 total in the wire all same size) as the mounting wire.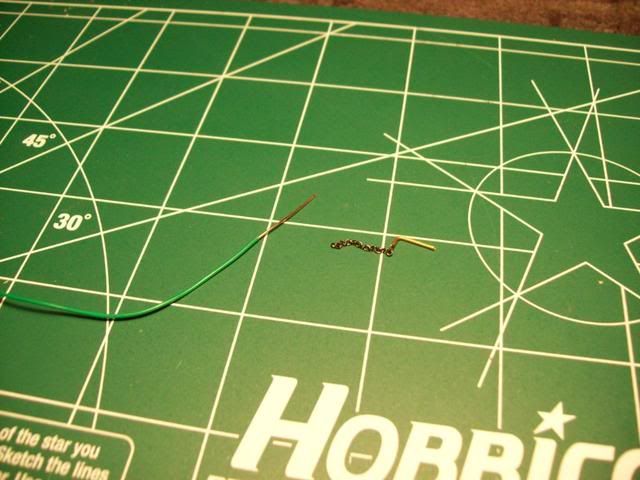 First, make a very small hook at the tip.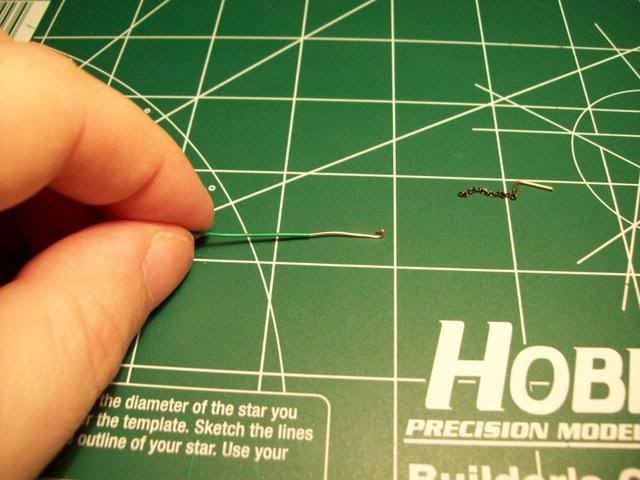 Second, hook a single link onto the hook, and crimp the hook shut to make an eye..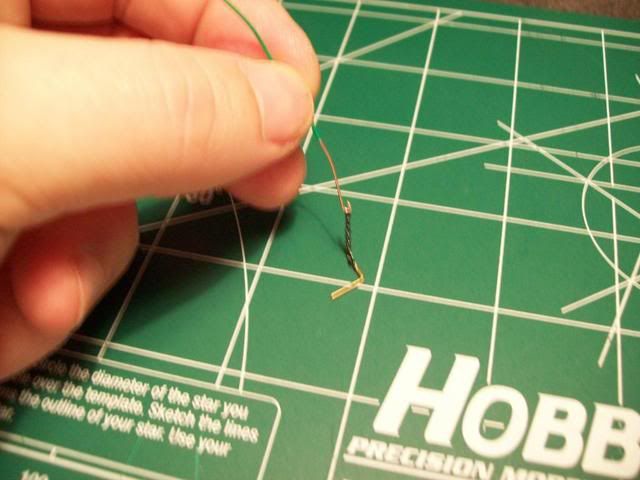 Third, cut the eye off, I normally use about a 4-6mm length.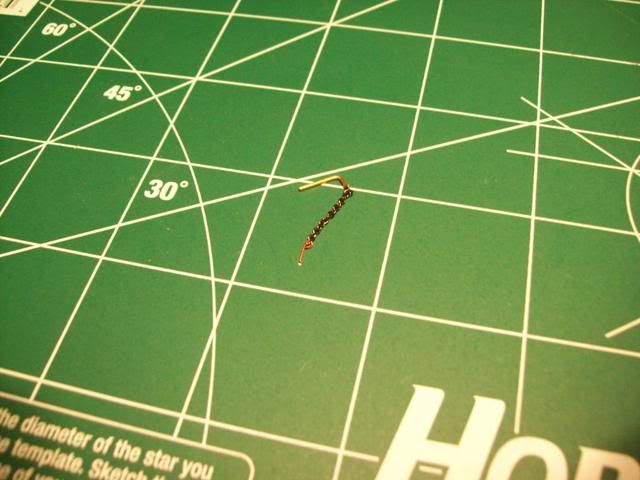 Then drill a hole at the mounting point, in this case I believe it's a #68 drill, and place the pigtail into the hole, and use a solvent type glue *CA will also work, but is an instant set and will notlet you adjust if needed. Once the solvent has set flip it over and catch it on the inside as well..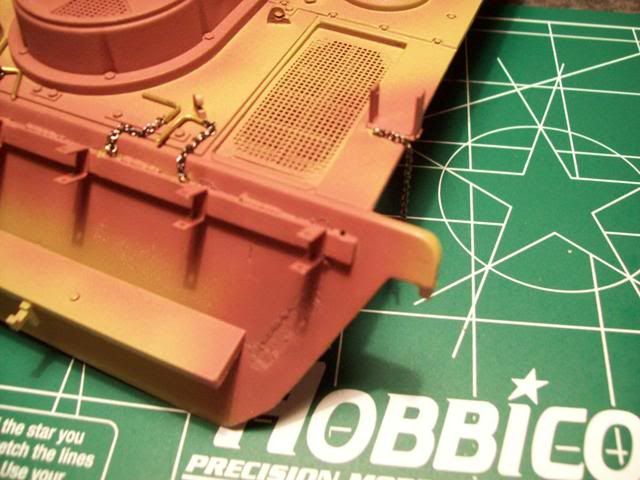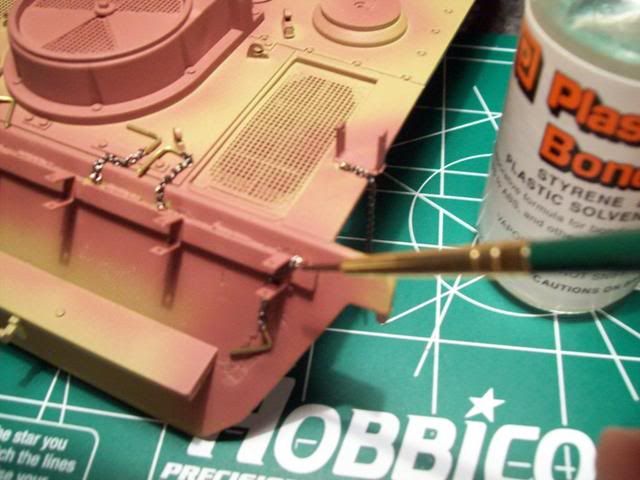 For finer chain (40-42lpi) I just stuff the chain into the hole and set it with solvent (very strong set this way also)
Here is an example of a double chain on a larger eye.
Hope this helps!!